You may not find all of the information that you need on this web-site, so we have provided the following for your convenience:
Interested in purchasing or selling a home?
Call us at (202) 681-1628 to speak to one of our experienced and licensed agents.
Would you like to be a tenant? Do you want to know what is available now?
Apartment Locator Service (202)526-8488 Ext 118
Are you a tenant and have questions about your rental account?
Rental Department (202)526-6882 ext#100
Are you a tenant and have maintenance questions?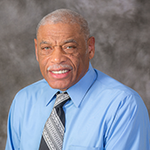 C.C. Dudley
President | Prinicipal Broker
(202)-526-6882